Turnkey Commercial Solar Solutions for Your Business

We consult with you on commercial solar energy opportunities that work for your business. Our team installs reliable solar energy systems that save you money over the lifetime of your solar project. Starting with a custom feasibility analysis, we lay out the numbers and walk you through the data. Then, we'll hand-select and install solar panels that allow you to save on operational costs. Once installed, our third-party verifier reviews the site, ensuring your solar panels have maximum energy output.
Step 1: Plan a Site Audit & Feasibility Study

Step 2: Review Engineering Plans

Step 3: Permitting & Compliance

Step 4: Project Installation

Step 6: Commission the Grid

Step 7: Monitor Energy Performance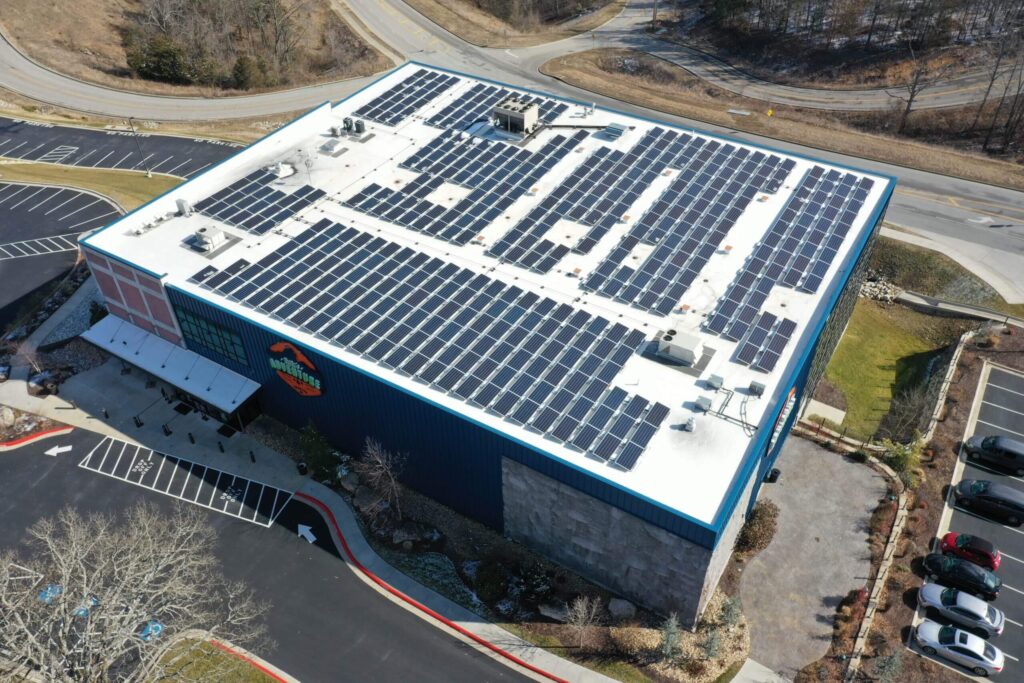 Commercial Solar Solutions that Work for Your Business
We sell and install roof- and ground-mounted solar systems, as well as carport solar panels and canopy solar panels. We collaborate with business owners to determine the perfect look, placement, and product to achieve optimal results, financially and environmentally. Choosing the right solar panels for your unique commercial property can yield amazing long-term results. Hedge against rising energy bills, reduce your dependency on the power grid, lower your business' operating costs, market yourself as a "green" company, and own a maintenance-free, income-generating asset — no matter what industry you're in.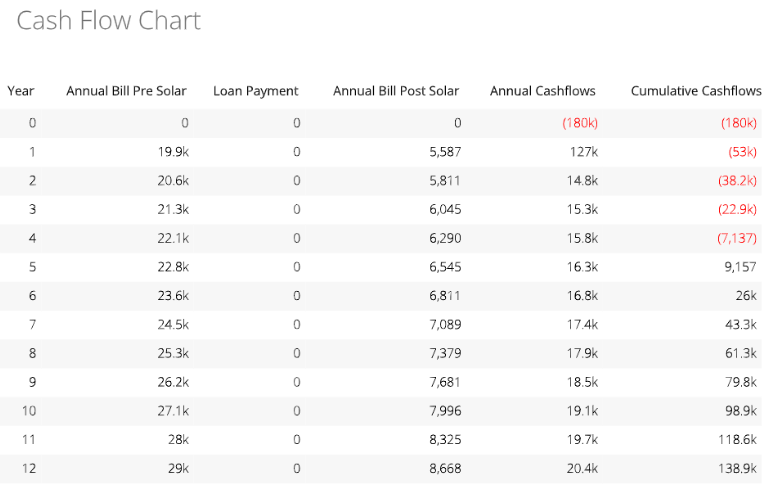 Experience the Cost-Saving Benefits of Commercial Solar Energy
Energy bills are the largest physical expense for commercial properties (after labor costs). Take control of your energy costs and lock in your electric rate with cost-effective renewable energy. We work to meet your company's energy needs. Having sold and installed commercial solar energy systems ranging from 10kW to 5MW, we know how to provide you with an attractive ROI on your solar investment. No matter the complexity of your grid, our team can seamlessly coordinate every aspect of the installation to perfection, also ensuring the timely delivery of your solar products while managing all permits and inspections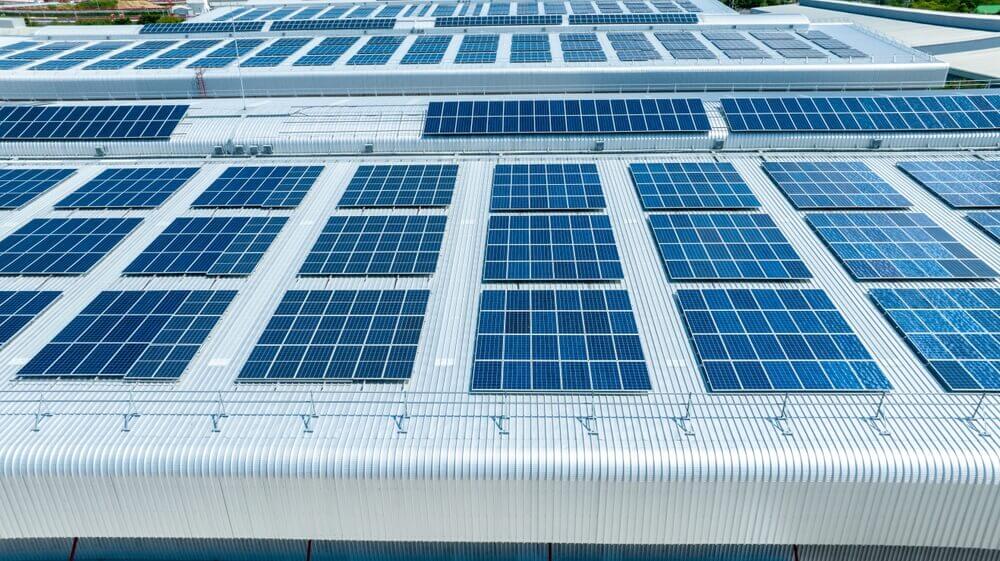 Explore Innovative Solar Financing Options for Your Business
The cost of commercial solar energy has dropped significantly over the last decade. Thanks to federal and state incentives, you can see a quicker return on your investment and start generating wealth with solar. We take it a step further. We'll help you identify rebate opportunities with the utility company to recoup more of your initial investment. Our team works closely with you to help make your transition to solar achievable and affordable, depending on the type of business you have.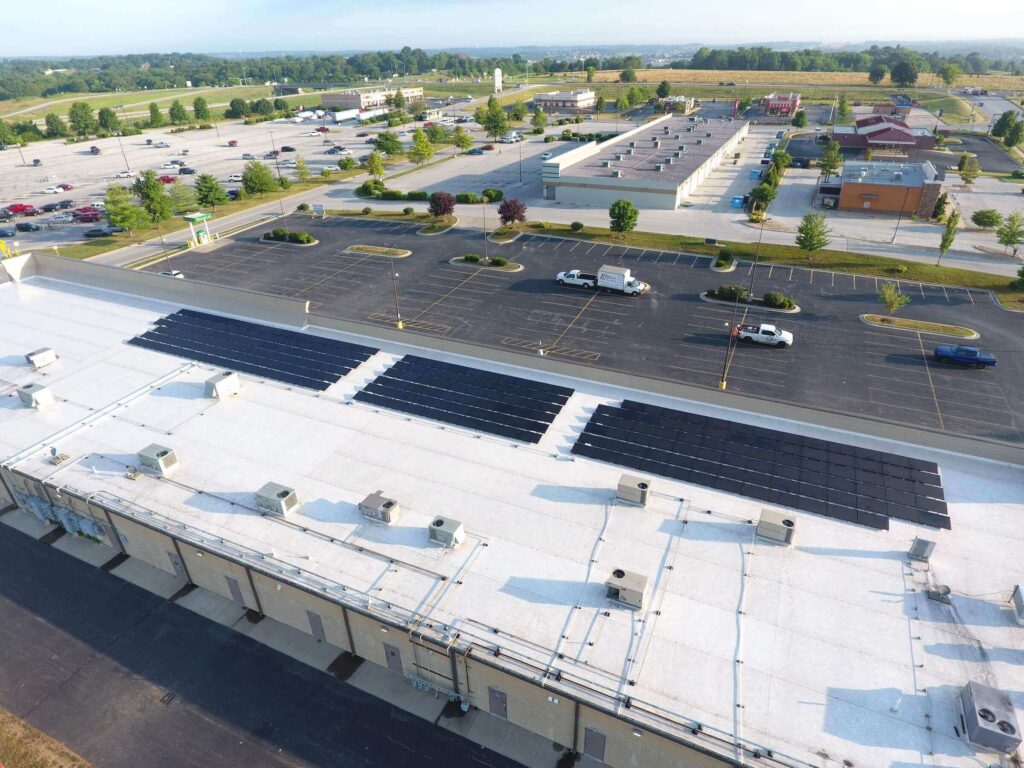 Get Comprehensive Commercial Solar Services

Our expert engineers and technicians don't just stop at clean, professional-looking solar panel installations. Our team works to make solar understandable and approachable. We can slow the process down and walk you through the details of your solar investment, step by step. As a comprehensive solar service provider, we offer a customer-first approach geared around saving you money. To achieve it, we cover all the bases: site surveys, photovoltaic system structural capacity reviews, net metering approval (if applicable), and the coordination of all requisite documentation (building codes, permitting, inspection paperwork).
Why Choose APC Solar?

Our team has decades of experience in the solar industry. We've been successfully completing commercial solar panel projects for years, ensuring that our customers are satisfied and energy efficiency goals are met and sustained.
Contact Us Today
APC Solar Services

We offer full-scale solar installation, project management, PV systems engineering and design, and sub-contracting installation services for businesses, industrial plants, and non-profit organizations.
Our Services